Covid 19 update - we are open!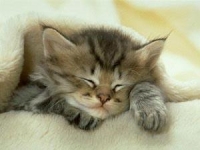 As a result of the current situation, while we are pleased to confirm that we are open for business as usual, we will be introducing measures to include social distancing when dropping off and collecting your cats. Card payements will still be possible as we are puting in place methods to prevent direct contact. As a cattery, we are used to dealing with infection prevention between cats, now we just have to extend this attention to detail for person to person contact. Thank-you for your understanding and stay safe.


Please email phone 01821 642 334 or text 07469 718 379.





Welcome To Flatfield Cattery!
Flatfield cattery is owned and run by Liz and Paul Eddy, with help from daughter Fiona and son-in-law, John. The cattery was started in 1986 by Liz's parents and so has been a family concern for 30 years.

We are open ALL year. Opening hours are 9am-noon and 4pm-6pm every day. Please note that we are closed to dropping off, and picking up, cats from noon on 24th December until 9am on 27th December and from noon on 31st December until 9am on 3rd January.

We are exactly half way between Perth and Dundee, not far from the village of Errol.

Flatfield offers greater space for exercise and super warmth in colder times than is required by general cattery boarding conditions. If you would like to come and have a look, please call 01821 642 334 or email